Spotlight on:
Henry Clay Basketball
Stay on the Ball
Hydrus is helping teams perform at a higher level by allowing them to train harder and recover quicker. Hydrus is the perfect hydration component for high-volume intense conditioning & training, as seen in team sports, such as basketball.
Hydrus at work with Henry Clay High School Basketball
Lexington, KY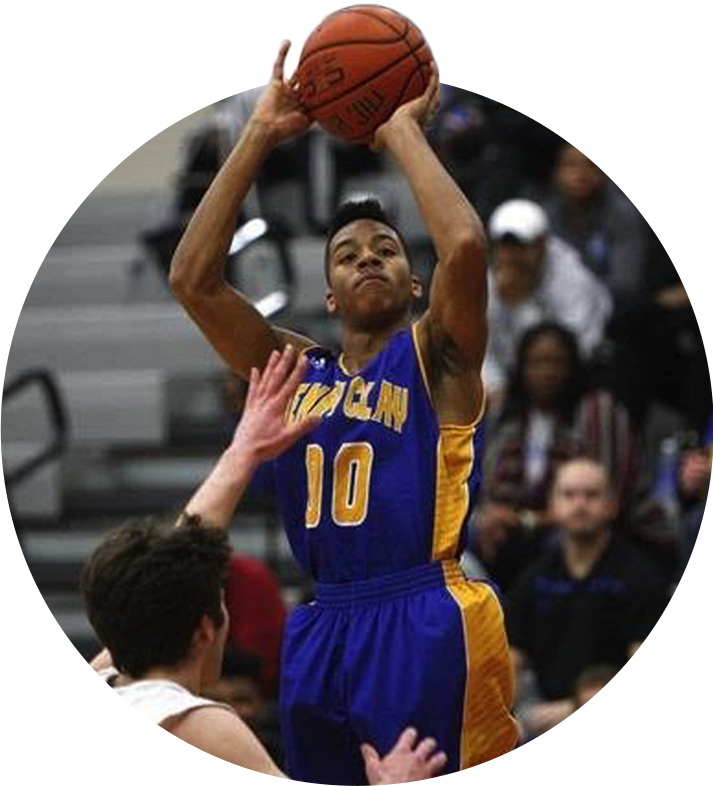 In June of 2015, the Henry Clay freshman summer league team started using Hydrus under the tutelage of varsity head coach Daniel Brown. The freshmen competed against JV teams, yet by the end of league play Henry Clay was undefeated. The tournament, six games played over two days, tested the stamina of all players. Henry Clay won all six of their games. Players on other teams succumbed to the conditions and shear number of games. Coach Brown attributed part of the team's success to their use of Hydrus (Henry Clay's only player who did not drink Hydrus cramped badly in the final two games).
In August, Henry Clay committed to providing Hydrus to all of the freshman, JV and varsity players when the upcoming season kicked off with practices in mid October.
The Henry Clay players have used Hydrus the past two months with "intake consistent...each player drinking Hydrus before, during and after workouts or games", according to Coach Brown. The results to date include a 42-4 combined record (Freshman 10-1, JV 16-0, Varsity 16-3 and ranked 8th in the state of Kentucky) with a "definite increase in endurance, which has the boy's playing at a higher level for longer periods of time...they are always asking, where is the Hydrus?".
As the season progresses Coach Brown has high hopes as "the players have stated that they are not as sore after games or workouts, and they have not experienced any cramping".